Hydraulic Equipment Supplier in Burton, MI
Since 2000, Nelson Hydraulic Service, Inc. has been a one-stop hydraulic shop for hydraulic supplies and equipment. We stock a large variety of products for custom hydraulic assemblies, and our hydraulic shop can complete high-quality hydraulic tube assemblies, brake lines, custom power steering lines, fittings, and much more. Bring your equipment in to our shop and let us provide you with a custom solution that works as-expected and as-intended. We now offer DOT-approved, custom-made or made-to-match brake lines.
Your Hydraulic Shop for Hoses & Bending Services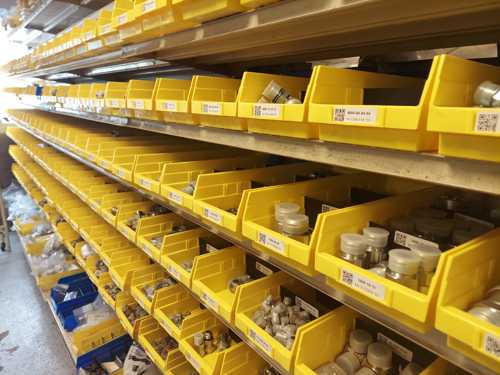 Whether your applications call for a simple or complex hydraulic system, you can't afford anything but the absolute highest quality products. As the premier hydraulic equipment supplier in Burton, MI, Nelson Hydraulic Service, Inc. provides customers with the fluid power components they need to keep vital systems running right. We work with trusted suppliers to get you the equipment that you need, and have a full shop behind us to customize upon request.
We supply high-quality hoses and fittings for companies throughout Burton, Grand Blanc, Flint, and Davison, MI, and our team of experts pride themselves on understanding your situation and making product and design recommendations you can rely on. Our hydraulic shop has all the hoses, fittings and other components you need for replacement, repair or preventive maintenance on fluid power systems. We always work hard to provide the most cost-effective, efficient solutions for your applications.
As a full-service metal fabrication shop, we also offer custom metal tube fabrication and bending while you wait. Metal tubing can be customized in a wide variety of ways, including length, diameter shape and thickness. We can handle any customization options you need for your applications. Whether you need piping for low-performance non-aesthetic applications or high-performance needs, our metal fabrication experts perform top-quality work to get you the components you need.
We fabricate made-to-match and custom-made power steering lines.

We stock tubing from 3/16" to 1-1/4" and can perform bends up to 1-1/2".

We can crimp up to 3″ ID hose for a wide variety of industrial applications.

We work while you wait and can handle most simple tubing projects in short order.
Your Trusted Hydraulic Equipment Supplier
Nelson Hydraulic Service, Inc. provides excellent customer service and quality products for a variety of industrial clients. Our hydraulic equipment suppliers are able to solve difficult problems and supply you with quality engineered assemblies to meet even the most demanding of industrial applications. Contact us today for more information.
Customers visit our hydraulic shop for fittings, hoses, and tubes from the following cities and surrounding areas:
Burton, MI
Genesee County, MI
Lapeer County, MI
Livingston County, MI
Oakland County, MI
Saginaw County, MI
Shiawassee County, MI
Tuscola County, MI